About Maxx Studio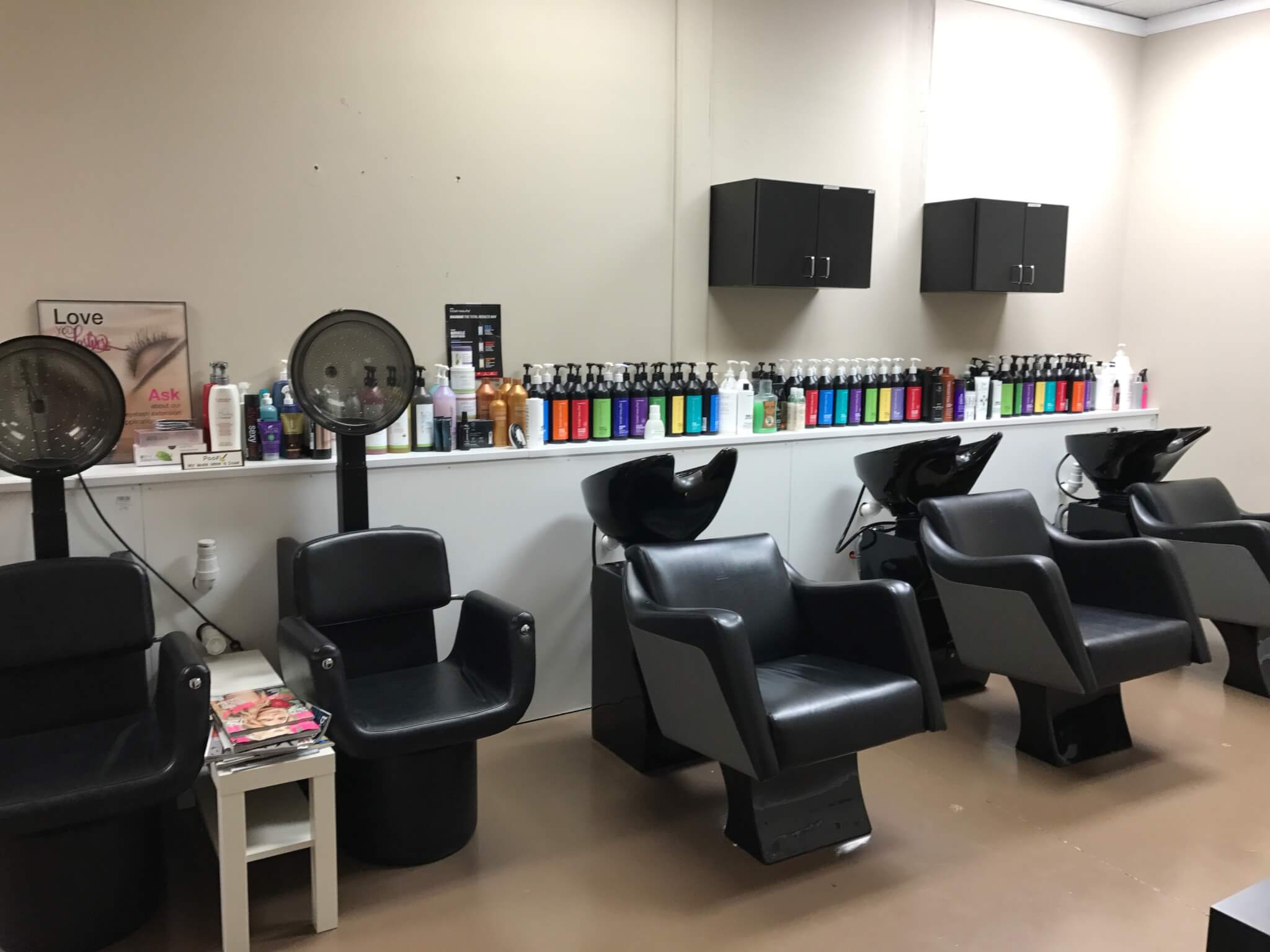 Book an appointment with one of our talented staff members today.


Suna Darkanat started Maxx Studio Salon and Spa in Summerville, South Carolina after 3 decades of training and traveling across the country. Her vision can be clearly seen throughout our amazing lowcountry location offering hair and nail salon services. From the minute you walk in, our salon will make you feel as though you are in a New York City salon. From our open layout and comfortable waiting area, with provided beverages, to our private service rooms we protect your privacy while you get pampered and styled.
Meet Our Staff

Suna Darkanat – Owner & Master Stylist/Colorist
My name is Suna Darkanat, and I am the owner of Maxx Studio Salon and Spa. I have been a cosmetologist for about thirty years and have loved every minute of it. I love helping my clients create whatever look they want and letting my creative spirit free. Growing up in New York City, I started off learning from a top stylist. Then, I went on to teach color techniques with Matrix where I traveled all around the country talking about what I love.

Although I have been doing this for quite some time, I keep up with changing trends and styles. My relationships with clients last longer than one appointment. When you work with me, I will get to know your style and preferences, and hopefully, we will get to be friends.
Kaitlyn Sullivan – Stylist
I was born and raised here in South Carolina. I attended Dorchester Country Career and Technology Center, where I was very fortunate to receive my cosmetology license before I graduated high school.

My career has jump started and led me to Maxx Studios. I'm very passionate and driven. I have a knack for learning everything about beauty and enjoy growing my skills each day.
Sibel Rea – Makeup Artist
I am a Charleston-based makeup artist. My passion for makeup started at a very early age. Within the beauty industry, my skill and expertise are unmatched. I have experience being a beauty educator for Sephora as well as working as a freelance artist.

I am available for various on-site makeup artistry needs, including bridal and wedding parties, prom, editorial, print, special occasions and photo shoots. My training and experience in the industry have made me an expert in creating a flawless look for your special day.
Chelsea Union – Stylist
I was born and raised here in South Carolina. I've always been interested in becoming a hairstylist. Growing up with three sisters help solidify my love for all things hair. I went to Paul Mitchell of Charleston, where I grew my passion into a career.

I love meeting new people and helping them feel good about themselves. While at Paul Mitchell I did numerous community events as well as hair and makeup on models for Charleston Fashion Week. I love what I do and love learning and expanding my knowledge and clientele.
Micheal Hope – Esthetician
I am a 38-year-old native of Charleston, SC, who started my career in the Esthetics Industry early at the age of 17 when I started trying my hand at cosmetics. I have always been a people watcher, and I saw that I could enhance someone's natural beauty with the help of makeup. After that, I then moved on to more challenging aspects of the industry such as special effects makeup and corrective makeup. I utilized my talents by offering his services to area schools, local theaters, and local beauty pageants.

Soon after that I also started taking more notice of the actual skin itself. The different skin types and conditions became more and more fascinating to me. So, I decided it was time to take my career to the next level; I enrolled myself in the Esthetics program at Charleston Cosmetology Institute. Under the Direction of Joie Antley, Esthetics instructor, and my mentor, I soon became driven in this field and began to excel.

After graduating in 2005, I found myself hungry for more and started attending educational seminars and conferences. I decided there is so much more I could do in my field, and so much more I had to offer. After working in the field for only nine months, I began teaching as a member of the Cosmetic Art Team for BedHead Cosmetics. I started educating for the company and doing make up for various events as well as a for a small list of celebrity clients. Then I realized that while I was part of a fantastic team and represented and an incredible product, it still wasn't enough! So, I did what my mentor would do. I became and esthetics instructor myself. I realized this was where his passion was, and that educating was my niche.

It is my mission to become the best educator I can be. I believe the only way I can teach my students and gain their respect is to keep my hands in the industry myself. Currently, I am an educator at Charleston Cosmetology Institute and an independent contractor through several spa and salons in and around Charleston, SC, including Maxx Salon and Spa. I also take part as a volunteer educator for the American Cancer Society's "Look Good Feel Better" program which teaches cancer survivors how to properly wear wigs and head coverings, care for their skin and correctly apply cosmetics.
Kim Deshong – Stylist
Maurice Ferguson – Stylist
Joel Rivers – Stylist
Bryce Freshwater- Stylist
Keith Jeffcoat – Stylist
Leslie Crowson – Receptionist
Domynique Oden – Stylist